I had an idea of how this day was going to pan out. I would spend the day focusing on my two little guys' schoolwork, while the older two went and did a service project with the youth group.
It didn't happen.
Instead, I ended up giving half of the youth a ride to Hammer& Nails, where they would be working for the day.
Ok, I thought. I will give them a ride down, run an errand that I needed to run that wasn't too terribly far away, come home and do some schoolwork with the boys, and then go back to give the youth a ride back to the church.
That didn't happen either.
I ended up staying and helping out. Doing paperwork, painting, cleaning and a little prep work for the crews that Hammer & Nails sends out to work in the local area.
In the process I learned about what they do..Hammer & Nails, Inc. an ecumenical Christian outreach nonprofit organization based in Canton, Ohio, is dedicated to improving the quality of life for disadvantaged area homeowners through home and property improvements
Through some grants and donations they have been able to get some property, and a home adjacent to their office, to create a retreat center. The center can house  a group of 16 volunteers who are there to help out. The retreat center will also be available for other groups, say a pastor's or couple's retreat with the priority remaining on work group housing.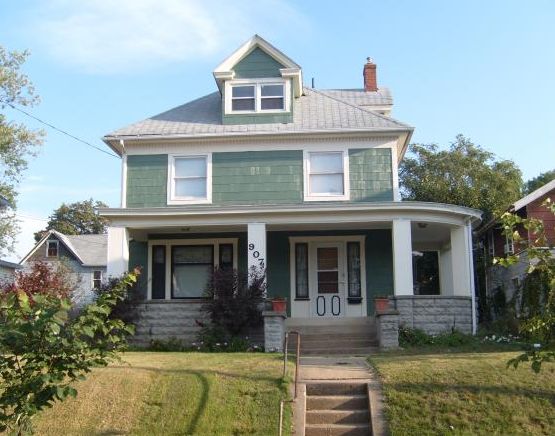 It's a beautiful house right in the center of Canton, not to far from some fun stuff like the Football Hall of Fame and the McKinley Museum or catch an Akron Aeroes game they are pretty close by too! and to top that off Cleveland isn't that far away! So if your group volunteered, on your off hours there are some fun local things to do!
So if you are a leader of a group who might want to come to Canton and do a service project stop by the website and see when you can schedule your group to come!