My middle son may not be into the academics, he may balk at spelling, and downright muddle through math, but is that boy ever cratfy!
He creates and builds wonderful things with his hands and his mind! Today, with a little help from me he created a tool, only a boy could want.. a bug net!
He came up with the idea, gathered the materials and sewed it together..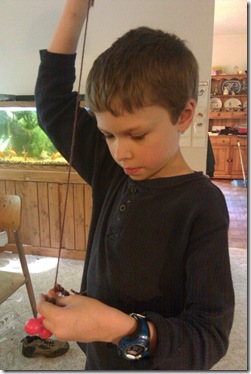 And voila! Here it is..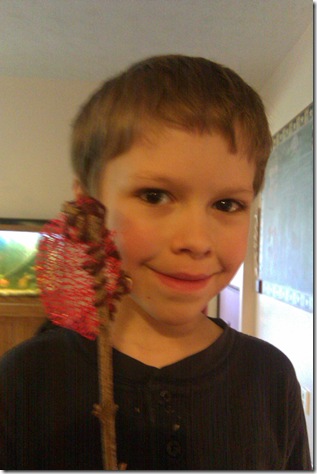 Now this last few weeks have been pretty slow for me in the project dept. so here is one of my young friends to show me how it is done.. We had hat day on Wednesday at our church's Kids club and so Camilla whipped up a hat..
Quite good for a last minute project! She rocks the needle and thread..
Now I have to confess that I have gotten something done this week. I finished the reverse appliqué for the front of the Alabama Stitch Book style corset I am working on.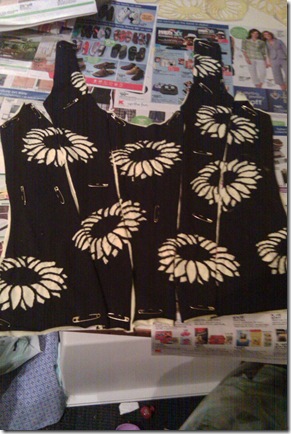 The next step is to seam it together.  I have to decide whether or not to hand stitch it, or to machine stitch it. Stay true to the style, or speed it up.. haven't decided yet. I am also thinking I need another half flower over there on the left edge.. And I have to decide what to do on the back! ai aiai!