I just got a nice surprise in a package of yarn I bought from a friend! Isela is working on raising some funds so she can go to the Boston Marathon, and I bought some yarn from her.
In the package was this: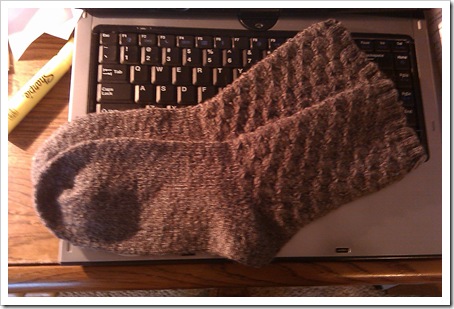 SQUEE!
A perfect fit!!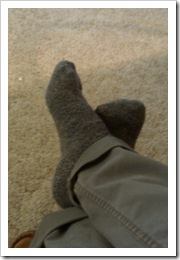 If I am not mistaken these  are loom knit  Clustered Cables socks from her book Loom Knitting Socks
THANK YOU!!