Yes my friends, I have knit a pair of socks and soo didn't get paid for them! I even gave them away!!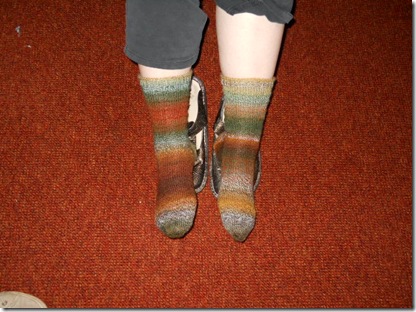 Happy Birthday Frankie!!
You might recognize this yarn.. especially if you are Major Knitter! This is the yarn from the care package she sent me! So I am passing on the love!!
The pattern is from the book Think Outside the Sox
  it is one of the simple patterns, which suits me just fine!! One of these days I am going to tackle the cover socks! Yes sir!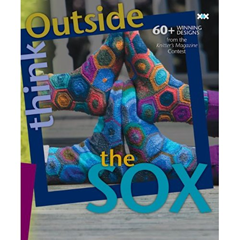 I am finishing up another project as well. Lady Lovelace from the fall Knitty. Just the sweater I need to acquire more yarn to make the shawl.  I would have had it finished last night but the shoulder seams are giving me trouble.. I need to get them right so the neck lies right. Then on with the sleeves, off to the store for snaps and I should be done in time to wear my sweater Easter Sunday!!