I was recently sent a copy of Huge & Huggable Mochimochi: 20 Supersized Patterns for Big Knitted Friends
by Anna Hrachovec.
And like all of Anna's other books I LOVE it!
So many fun designs, and as usual; easy to follow patterns!
My kids have already requested items to be knit for them!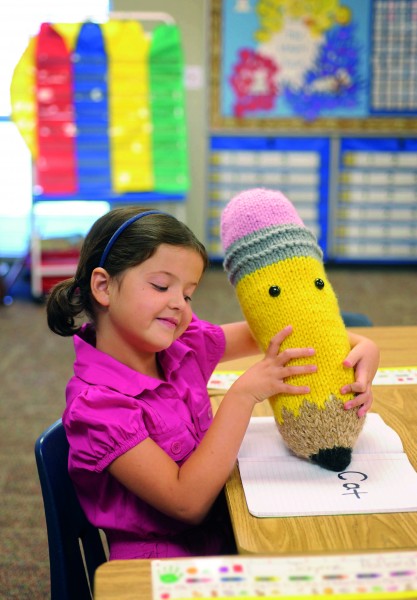 I think they might want this one to get out of really doing their handwriting practice!
If you like adorable creatures and inanimate objects brought to life in a cute and bigger than life version..then this book is for you.
As for me.. I am making myself one of these guys…
Related links:
Knit your own Not so Itty Bitty Giraffe Online Knitting Class
Teeny-Tiny Mochimochi: More Than 40 Little Bitty Minis to Knit, Wear, and Give
Super-Scary Mochimochi: 20+ Cute and Creepy Creatures to Knit