Rather than saying 'what have I been knitting lately?".. anyway.
I am working on using up my leftover worsted weight yarns and making what we are calling an Iggy 2.0 blanket. you will recall I made this one last year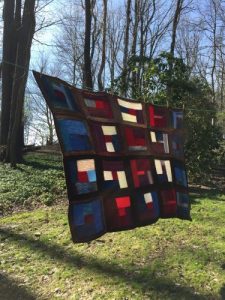 and my friends' wife loved it so much she wanted one of her very own!
So I have a bucket of squares…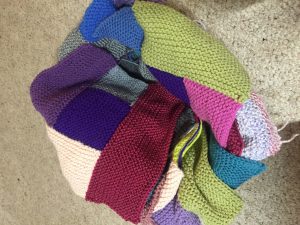 in more feminine type colors this time. They are awaiting the arrival of the yarn for the borders which is a nice dark eggplant purple.
In the meantime I am fiddling with some other 'secret' projects, and knitting up a second sleeve for a sweater.
I'll pop in later to show you my Easter top that I knitted, and my new workspace!! It's exciting!!
Have a great day!!