My cousin Kayleen sews some great cat toys and beds, and on occasion I have knit some stuff for her as well. Recently she showed some neat fabric she had gotten to make some kitty beds and I was smitten! My cats needed a nice bed, so she proposed a trade. I knit her a kitty and she makes me a kitty bed..
So here is her kitty!!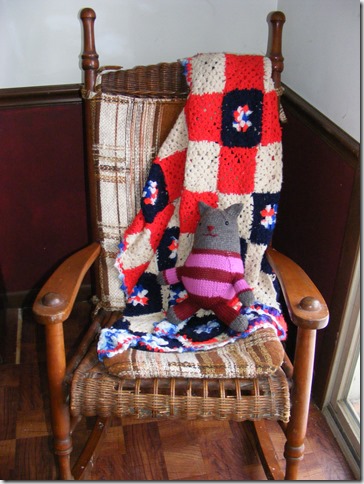 If you need a kitty Christmas present I recommend Kayleen's store- click here!