Well.. as you will recall during my interesting day the other day I swiped the wrong credit card for the groceries.. I just looked over my account summary and voila! The credit the grocery store did to reverse it came through first.. bumping up my account balance, then the debit was taken out. So I don't have an overdraft charge… at least so far! So whaddya know! I have my money back!! ..still not enough to get free shipping from knitpicks.. oh well..
Oh there is a bit of knitting content.. here  I started this today!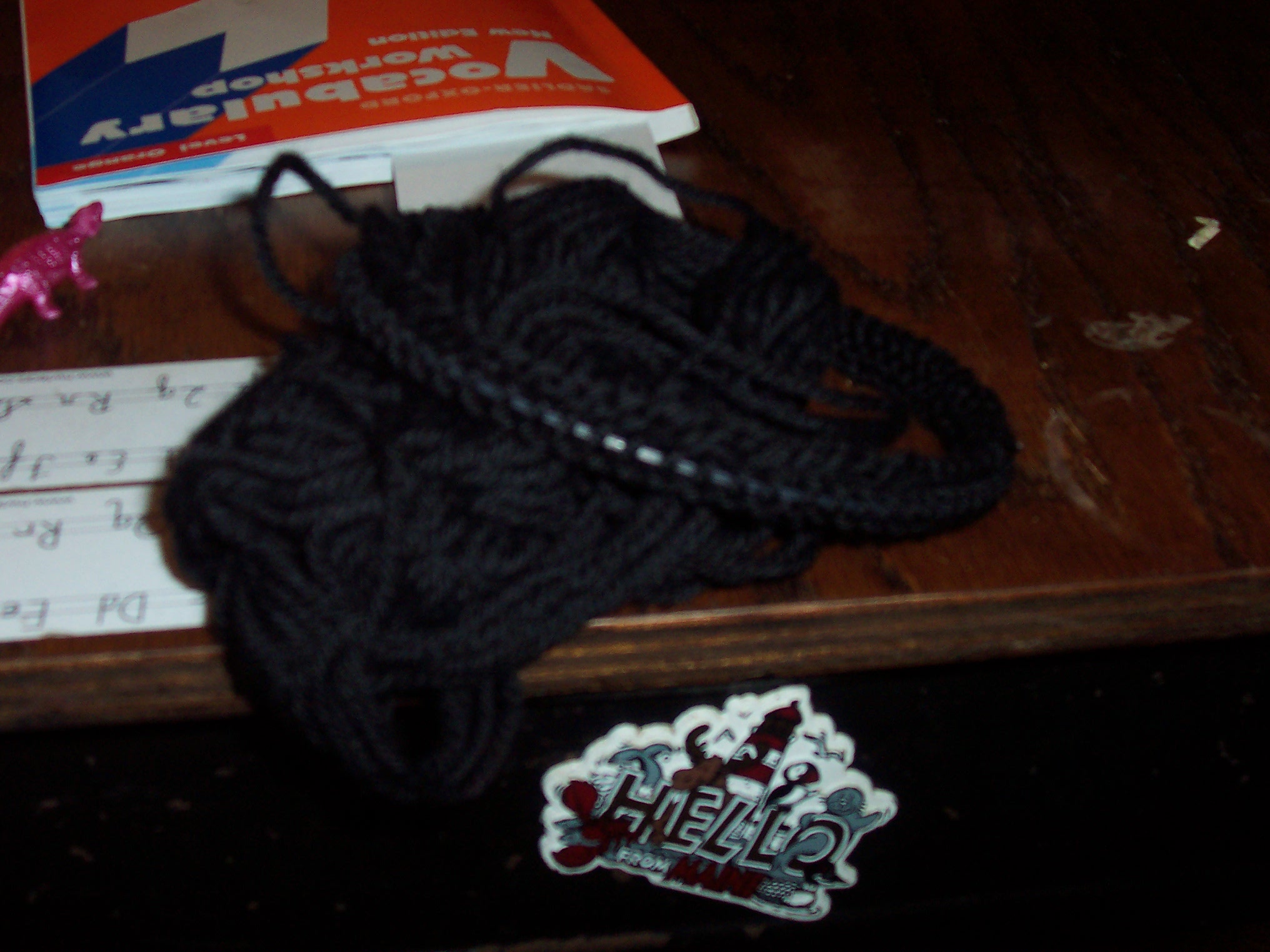 I'll hopefully have it done tommorow it will involve that overspun superbulky yarn I spun up the other day. I am using at a design feature! 
And hey I am coming up on comment #700! woo hoo.. perhaps I will round up a little giftie for my 800th commenter! So keep those comments coming!