Today's book is by someone I consider one of the guardian angels God has brought into my life. If it weren't for Lorna Miser suggesting me to the publisher, I would not have gotten my book deal. So thanks Lorna!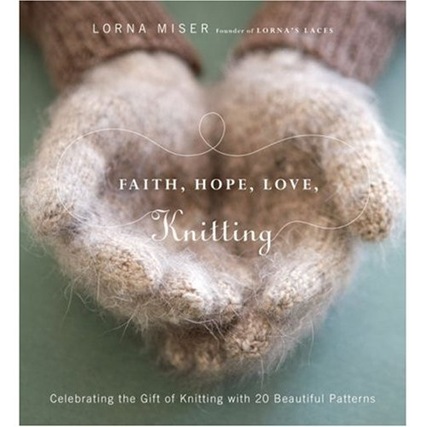 It is so natural that Lorna should have written a book about faith and knitting.. it is so very HER!  Faith, Hope, Love, Knitting
is a book full of reflections on life and faith and knitting as experienced through Lorna's eyes. Every pattern comes from a story from Lorna's life. I have to say, every story is just so very beautiful. When I opened this book and started reading I simply could not put it down. Touching and poignant many of them left me with tears in my eyes.. a good thing.. and a smile on my face.
It's a keeper!