Wow! It's been a while.. I have been knitting and working and many of you may have seen my latest book that came out last year!
If not here it is!


I like this one it was fun to knit hats! They are a quick and easy project! My favorite is the one on the top left with the flower pin!! So easy that one!
Another thing I have been doing is knitting a lot of prayer shawls and a few items for commission. I have knitted a log cabin blanket, a mermaid tail and a whole whack of prayer shawls.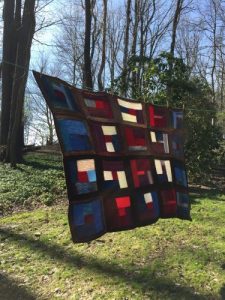 Lately, I have been researching for another book project with my mother, that is a bit different than my other ones. It has involved, and will involve, some travel to go see some really neat items! I can't talk about it just yet… but I can't wait to share it with you!
I have also been starting on a journey to make my home healthier! Eliminating chemicals and cleaning naturally by using essential oils and other products. I am going to try to start blogging a bit more often. At least once a week and updating the site so keep watching this space!