I have several of the scarves from How to Knit Fashionable Scarves on Circle Looms, sitting around in a box in my closet. I keep tripping over the box since it sticks out a bit. I would donate these scarves but the majority are wool and need to be hand washed … SO….instead..
I will be using this cash to get a crank knitter so I can work on making hats with my kids club kids and youth at church for our hat and mitten tree this year!! Help me help them cover that tree with hats!!
I am asking $20 $15 per scarf, that will include shipping in the US.
Please email me at Denise@Knitchat.com if you are interested in a scarf. This is a first come first serve sale.
I prefer PayPal, but would be able to accept a check or US Money Order if you prefer to pay in that manner.
The ones I have available are:
Chelsea Hooded Scarf (100% wool)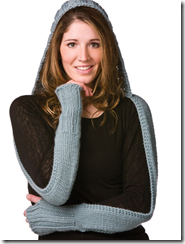 Trafalgar Self-Fringing Scarf (100% acrylic)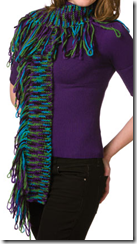 Soho Neck Warmer  (Wool Ease, wool acrylic blend)
Bloomsbury Chain Link Scarf (100% wool)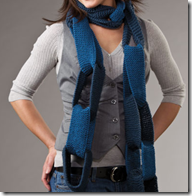 Camden Scarf (100% acrylic)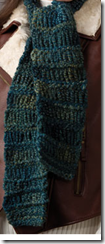 Piccadilly Scarf (100% wool)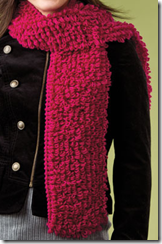 Throughout the week I am going to be re-evaluating my knitting loom and knitting board 'collection' as well. I need to weed a few looms and boards out, so look forward to that listing hopefully next Tuesday!