It's really quite easy actually.
Write a blog.

Get a surprise email  from

Major Knitter

stating that a package is on it's way to you.

Receive the package.

Open the package and marvel at the EXTREMELY thoughtful things inside it!
I'll show you….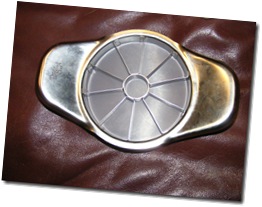 As you may recall from one of my recent Wordless Wednesday posts …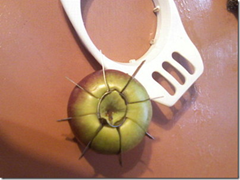 Don't you all just wish you had lovely pinkish/salmon colored kitchen counters?
And lets see… in the package was all this…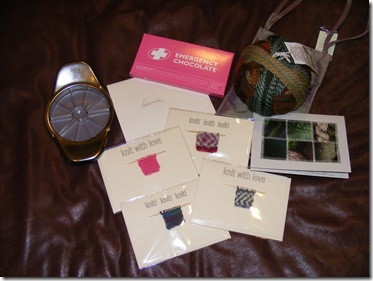 See the pretty Lantern Moon project bag.. I love those!! We have to go back two years for this reference… to this post  from 2007 or perhaps this one…
And the emergency chocolate? How did you know I was out? I am quite sure I might have Tweeted about it.. but I can't find it in my blog.. anyway!
THANK YOU THANK YOU THANK YOU THANK YOU THANK YOU THANK YOU!!!!