Let's see.. as promised yesterday I will show you the shirt I did. This is my first project from the Alabama Stitch Book and I like it!!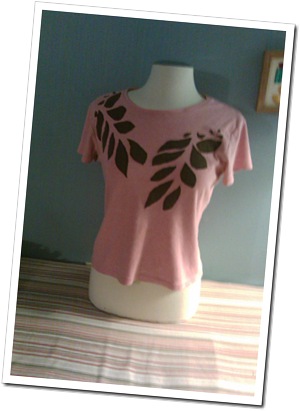 Take two t shirts with stains and voila make something nice out of them rather than throwing them out!
(I had a little help)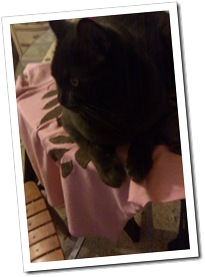 Next up is a reverse appliqué corset top from the book. Here is my test piece for that..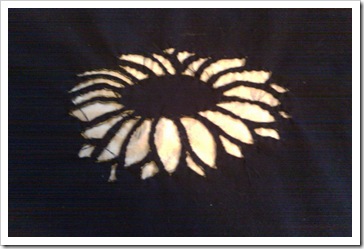 Quite fetching I think! Hoping that it will look this good on the shirt!
Here is is with the stencils painted up and drying..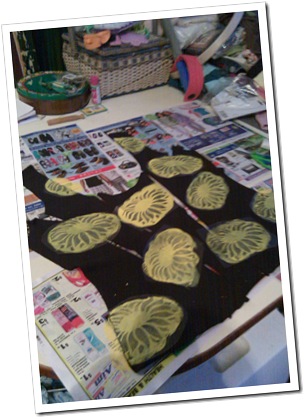 I hope they don't end up looking like jelly fish.. I am sure they won't!
And to top it all off I finished a little hat for my neice!! And after a bit of tweaking the pattern will be available in my shop. Sorry loom knitters this one is for needles..